Posted by : shabbirbhutta
Sunday, 30 August 2015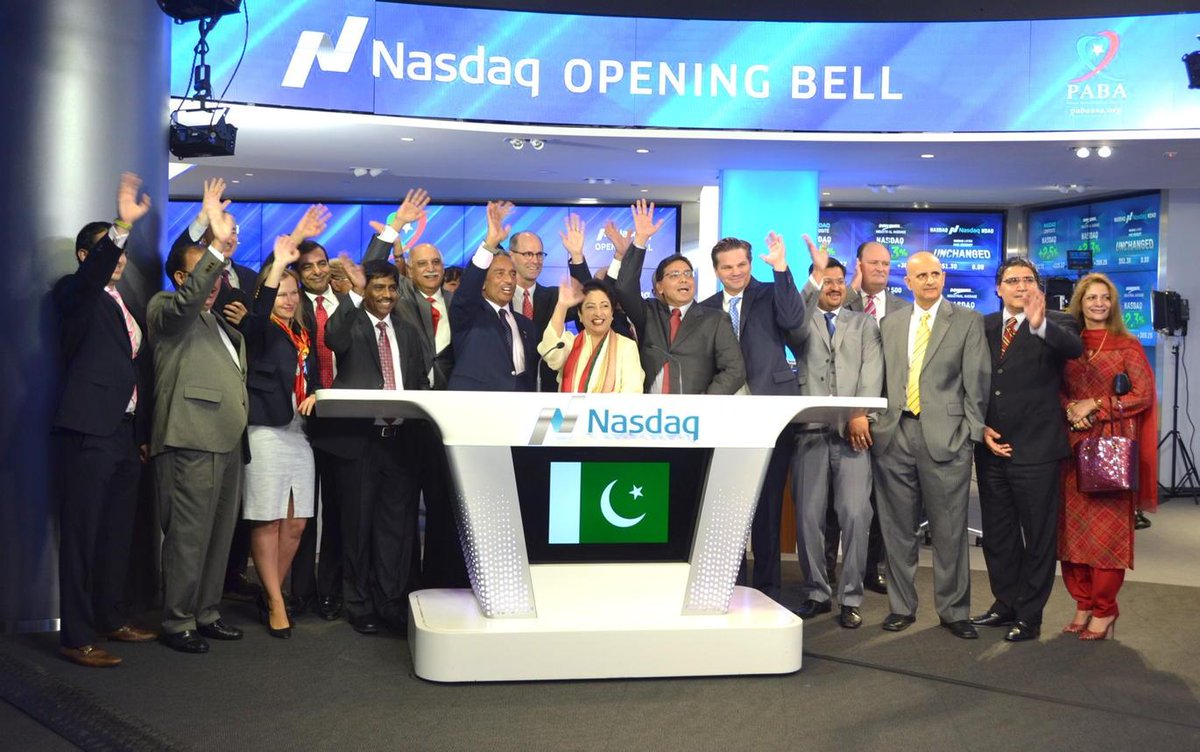 NEW YORK:
Pakistan's permanent Ambassador to the United Nations Dr Maleeha Lodhi on Friday rang the opening bell at the NASDAQ Stock Exchange in New York to signal the ceremonial start of trading, saying Pakistan's economy is on the upswing as it pursues liberal economic and investor-friendly policies.
"We are open for business, and we are open to foreign investment," she told traders and investors, gathered at the impressive ceremony held in NASDAQ's office in New York's Time Square to mark 69th year of Pakistan's establishment.
This is the first time the stock exchange has opened its doors to an ambassador from Pakistan to ring the opening bell to mark its Independence Day.
Dr Maleeha Lodhi; Pakistan's permanent Ambassador to the United Nations rings NASDAQ's bell to mark Pakistan independence day